Used Apple Laserwriter IIg repair parts. Toner fuser heat unit. Apple Monitors, Macintosh Computers. After market Apple and Macintosh compatible equipment.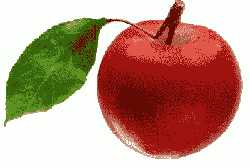 MACnSTUFF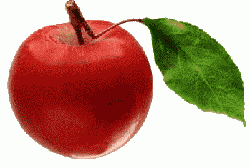 APPLE MACINTOSH COMPUTERS, MONITORS AND PERIPHERALS
Apple Laserwriter II
Repair Parts
Laserwriter II Fuser Assembly

Part No. 6610440
Fuser Assembly, 110V

This Unit Fits The Following Printers


Laserwriter II NT, II NTX, II G
HP LaserJet II III IID IIID LaserWriter FUSER
TESTED!! WORKING!!

---
Easy Access. Easy Replacement.
All you need is a phillips screwdriver.
4 Screws is all you remove to install this unit.


This is a used pull from a working printer. We test the, pull them and then offer them to you.

We clean each unit. We use a toner solvent to clean any residue off the platen and roller. Our Laserwriter II printer fuser repair part is a pull from working laser printer. The printer is tested to verify it is fully functional. The parts are then removed, cleaned, if necessary, and stored.

SHIPPING
$39.00 plus shipping (& tax if shipped to Calif.)
Shipping on this Laserwriter II Fuser Assembly is between $5.30 and $10.35 via Priority Mail.
INCLUDES: FREE Delivery Confirmation.
We are in California.
ADD 7.25% sales tax only if you are in California
Shipping is determined from our zip code, 93030, to your zip code. To calculate how much your shipping will be, this is a 4 pound package. You can check our shipping fee using the USPS calculator at: http://postcalc.usps.gov/
We may ship via UPS, FedEx or USPS at our discretion.
Your purchase is always packed in a NEW box. The item is well insulated in that box. That box is packed in another insulated box if necessary for added protection. We've been packaging electronics since 1987. Your purchase will be well protected. Your product will arrive in good condition, GUARANTEED. Excellent packaging is important!!!
Payment Options
Pay Online:
Using credit cards: Visa, Master Card, Discover, American Express
OR
Pay online using your personal or business check
Your personal or business checks only take 3-4 days to clear normally
using PayPal

Click On The Logo
We ship within 5 business days of receiving your online payment or money order
(we target 1- 3 days, but often shipping backs up. )
OR
We ship 12 business days after receiving a personal or business check.
No C.O.D.
California residents add tax.
If you are in Hawaii or Alaska, contact us for special arrangements. Shipping may be more and payments must be arranged.
Sorry we do not accept international orders.

We do accept credit cards except through PayPal.



Warranty information:


Unless otherwise specified all items carry a 30 day warranty against failure and/or are as described. Text of each item will give details on each item's warranty.
Most of our products are used. Many are 5 years old or more. Our used equipment may have minor dings, minor scratches, or other minor cosmetic blemishes not mentioned in the description. If there are major flaws, we always describe them. .
We do not accept returns except under warranty. Returning a working unit is NOT a warranty return. We do not refund for working units returned to us.
You must keep original packing material and return the item in the original boxes and packing material to keep the warranty in effect. Carriers require original packing materials for us to file a damage claim
No item will be accepted as a return unless previously authorized for return.
Items sold "As Is" mean that you accept the description and may not return the item.
We don't have many problems and we take care of the problems we get.


You are visitor number: