Used Apple and Macintosh computers and peripherals. Apple Monitors, Macintosh Computers. Apple peripherals. After market Apple and Macintosh compatible equipment.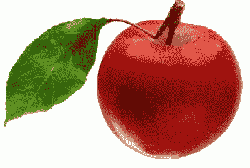 MACnSTUFF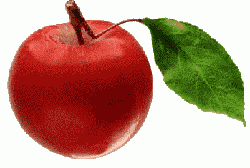 APPLE MACINTOSH COMPUTERS, MONITORS AND PERIPHERALS



USED COMPUTERS
Used Macintosh IIci computer. 8 megabytes of RAM, 100 megabyte hard drive. $75. Plus shipping. NONE AVAILABLE at this time.
USED APPLE MONITORS (all monitors include power cable and video cable)
Order a computer and get 10% discount when you order a monitor also -- 10% on your entire order!!

Our computers and monitors come and go EMAIL for to see what we have currently.
SPECIAL!! We have some 14 inch M1212 color monitors that have screen burn on them. People turn the brightness up to high and it burns the screen. These are still excellent monitors and carry our 77 day warranty. Only $49 plus shipping. When operating, this is barely noticeable. You normally won't even see it. It is primarily in the top edge where the Apple information bar displays. We are in Calif. With high fuel prices monitors can cost $60 ship if you are on the opposite coast, i.e. New York
Used Apple Color Monitor. 13 inch Model M1297 or M0401. These have slight case discoloration. Comes with video cable. These also have a very slight screen burn that you might not have noticed if I didn't mention it. The picture is very good. $49 plus shipping. We are in Calif. With high fuel prices monitors can cost $60 ship if you are on the opposite coast, i.e. New York
DRIVES (they come and go)
Temporarily out of stock
Sorry, No CD drives at this time:-(
RETURN TO INDEX
KEYBOARDS AND MICE
SPECIAL!! Used Macintosh Extended Keyboard II model M3501 with cable. $29 20 available. Plus shipping based on your zip code. All we have left have some yellowing on the keyboard caused by exposure to UV light.
Used Apple Desktop Bus Mouse II model M2706 $29 Plus $5.00 shipping
Used Kensington TurboMouse 4 (ADB trackball for Macintosh) model 64100 with software. $49 Plus $5.00 shipping. Specify if want the straight cable or the coiled cable (like a curly phone cable). These come and go, email for availability
NETWORKING
Macintosh SE or SE/30 Cabletron network cards . New in Boxes. $49 F Add $5 for shipping SOLD OUT
Macintosh II series Cabletron network cards. New in boxes. $49. For Cabletron Mac II series card. Add $5 for shipping
Cabletron network cards for Macintosh II computers. Used. $29. 40 available. Plus $5 shipping
Amphenol Model ENT 2 Twisted Pair Ethernet Transceiver. 10BaseT. AAUI to RJ45 connectors. See picture Picture shows one unit and the connector ends. $10 each or 2 for $18 plus $5 shipping.
MEMORY Add $3 for U.S. Mail shipping per order for memory. (1 or 20 simms = $3)
256 kilobyte 30 pin simms $2.50 each. 4 (1 megabyte worth) $8
1 megabyte 30 pin simms. $6 each.
CABLES
SCSI cable HDI-30 to Centronics 50. Fits rectangular connector on back of PB 170, 180 and ????? Not sure what it looks like? Here it is. What both ends look like. $39 Plus $5 shipping.
VIDEO CARDS/GRAPHIC CARDS
Used NuBus Macintosh display card model 820-0600. Display 16 million colors on your Apple 13 and 14 inch displays. 256 colors on an Apple 21 inch display. Yes, this card will drive your Apple multi scan 15 monitor in millions of colors. $39 + $5 shipping. This card is 11 3/4 inches long and fits Mac IIsi, ci, cx.
Card guarantee. It will drive your monitor or we'll refund you money. I don't know all the monitors it will drive, but I guarantee it will work or your money back. Full $63 refund --- all you pay is the return shipping. However, it does drive the monitors we say it does.
LASERWRITER II REPAIR PARTS

Used Apple Laserwriter II 110 volt DC Power Supply. $39.00 View DC power supply page
Used Apple Laserwriter IIg I/O Mother Board $150.00
View I/O Mother Board
Used Apple Laswerwriter II Fuser Assembly $39
View Fuser Assembly

Used Apple Laswerwriter II 24 VDC squirrel cage cooling fan
View Fan
Equipment Guarantees and terms:
We ship within 3 working days of receiving a certified check or money order or within 12 working days of receiving a personal or business check. Sorry, we don't accept credit cards yet, but you can pay with your credit card --see below.
California Residents, add tax. If you are outside the USA contact us for special arrangements. Shipping is more, and payment needs to be arranged.
Offers that include shipping within the USA, do not include Alaska and Hawaii. Special arrangements must be made for these two states. A properly packaged monitor to Alaska, weight 36 pounds, box size 24x24x24 inches is $115. Improperly packed in a 20x20x20 box it's still $78 via U.P.S.

30 day warranty on all used equipment unless otherwise stated. Guaranteed quality and service. All listed equipment is based on available stock.
*Apple and Macintosh are registered trademarks of Apple Computer, Inc.
We've been in business since 1987. This used Macintosh computer site was put on the internet on December 31, 1997.
You are visitor number:
**************************************
Make Visa or Mastercard payments with PayPal - it's fast, free and secure!
Just click on the PayPal Logo above and sign up today.
Use your Visa or Mastercard or personal check and PayPal to pay any vendor* on the internet.
NO fees!! It's FREE!!
**********************************************
**************************************
*As long as they are a PayPal member or are willing to sign up with them.
Visit us often for your used Macintosh computers and used Apple monitors. We're here to serve the used equipment market. http://www.macnstuff.com
Mac-n-Stuff sponsors pages of frugal tips, techniques and help. Money saving ideas and tightwad savings. Ideas from readers welcome. http://www.macnstuff.com/mcfl/contents.html